High-Speed Trolly Unit
1
Special polyurethane material procured in the US.
2
CNC machined tube – heat treated and tested
3
Precision CNC machining and hard coat black anodized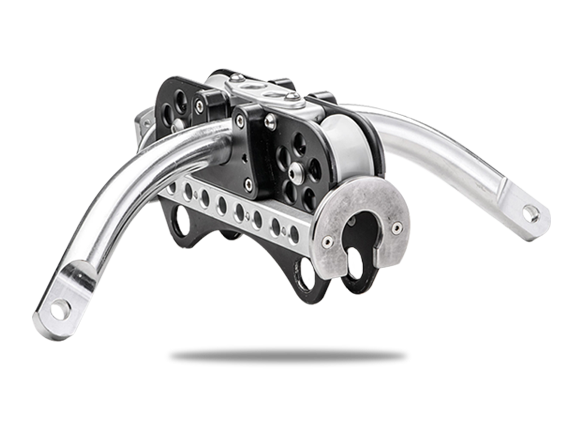 The High-Speed Trolley Unit Case Study; An Example of RT Prime's Plastic Production Machining
Built for Wildplay Elements Park in Alaska, this high-speed trolley unit is a study in how quickly and easily RT Prime can assist from initial prototyping to final delivery. The result? A safe, streamlined process that ended up successfully delivering hundreds of these units.
All components were supplied and managed by RT Prime to meet quality requirements. Assembly encompassed stainless steel bars that met all safety standards; sourced urethane wheels from the United States; anodizing plates; and securing special polyurethane material for the trolley's wheels. Our team at RT Prime worked closely with Wildplay Elements Park's engineers throughout each step of the process to guarantee user safety and client satisfaction.
Said high-speed trolley unit was, after shipping, refurbished and sent to Niagara Falls to be used as part of their zipline feature.
Included processes:
CNC machining
Hard black coat anodizing
Custom packaging
Hands-on assembly
Efficient sourcing
Guaranteeing health and safety standards
Be sure to give our other case studies a read today to learn more about the projects we've previously worked on.