ONSHORE MANUFACTURING
Full Service CNC Machine Shop
Since 2010, RT Prime has been committed to delivering quality in every product and services we provide.  Reliability, innovation, people and integrity are the cornerstones. Our commitment to you is to meet your requirements through combining our professional and collaborative approach to engineering mechanical design together with cost effective manufacturing solutions.  Put us to work for you today.  We can be a key partner for you in your continued growth and success. Contact us to discuss your production needs.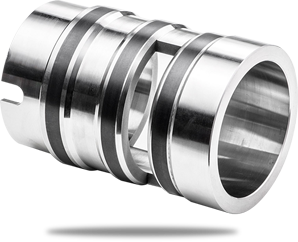 Custom Precision Machine Parts
Using our 4 & 5 axis CNC machines our skilled machinists can make milled and turned parts in aluminum, stainless, brass, titanium, mild steel and various plastics.
Specializations:
Design Review
5-axis 750ss HAAS CNC Mill
4-axis VF4 HAAS CNC Mill
ST20 HAAS CNC Lathe
Shining EP-M450 SLA 3D Printer
Machining in Plastic or Metal
Quality Assurance
ISO 9001/2015 Certified QMS
SLA 3D Printing (Stereolithography)
Bringing Your Idea to Life
RT Prime offers fast turnaround on SLA 3D Printed parts. Perfect for prototypes and low volume production to drive your design & market. Turn your sketch to physical part by SLA 3D Printing with RT Prime.
Specializations:
ABS-like Material
Low Volume Production
Tough, Functional Prototypes
Jigs and Fixtures
Large Bed Volume – 450mm x 450mm x 400mm
Snap-fit Designs
3D Scanning
Your Trusted Manufacturing Partner
In addition to our parts manufacturing capabilities, RT Prime is a full service assembly department where our people bring all your manufactured parts together as a finished good.
Specializations:
Assembly document
Training
Sample Approval & Optimization
Inspection
Packaging
Freight Forwarding
The RT Prime Guarantee
Our rigorous quality assurance standards and inspection process are implemented to make sure we catch problems before you do, allowing us to resolve the situation immediately.
Specializations:
A committed staff of experienced quality professionals
Multilingual translation of drawings
Drawing Review
Material hardness testers: Vickers, ASTM, Webster
Granite Flatness tables, testing straightness, flatness, & parallelism
Portable coating gauges for measuring surface finish thickness
Light fastness testing
Certified in-house metal material testing
Mitutoyo Coordinate Measurement Machine (CMM)
Keyence Optical Comparator
ISO 9001:20015 certified QMS