OFFSHORE MANUFACTURING
Doing business in China can be challenging. We've got you covered.
Manufacturing can be a tough business. When it comes of manufacturing in China we've got you covered.  Add our experienced team to your next development project. You'll get a trusted partner with boots on the ground overnight. We work hard to ensure your design requirements are met and you experience a world-class, high performing supply chain.  One that helps you to improve margins, drive revenue and achieve a high quality standard.  We are your China Supply Chain Solution Expert.
RT Prime manages the complexities of manufacturing and take on the risks associated with making goods in China. We verify the right materials, select the right factory, and help you access competitive pricing delivered to your production schedule.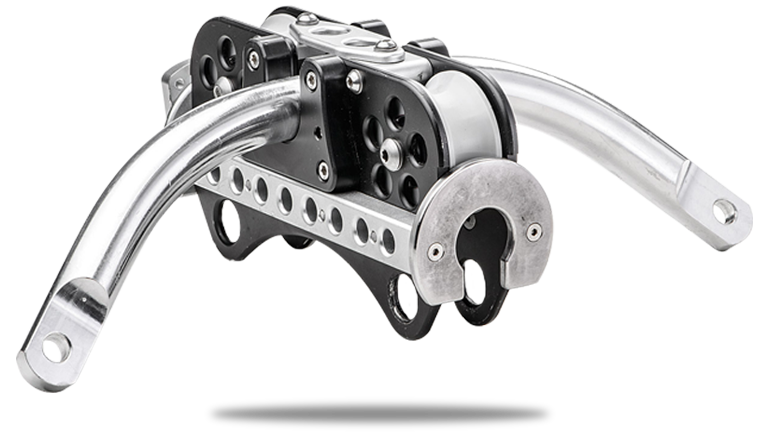 Bringing Your Idea to Life
RT Prime offers fast turnaround for prototyping on your next product design. Turn your sketch to physical part with RT Prime rapid prototyping service.
Specializations:
Design Review
SLA 3D Printing
SLS 3D Printing
SLM 3D Metal Printing
3D Scanning
Urethane Casting
Plastic Injection Molding
Custom Plastics & Molds Without Breaking the Bank
RT Prime is a leader producing custom molds from China as well as manufacturing plastic injected parts. Plastic Injection is a process whereby molten plastic is forced into a mold cavity. The resin solidifies into a desired shape and is ejected from the machine. We offer post-production services including heat staking, ultrasonic welding, inserts, EMI/ESD coating and product assembly.
Specializations:
Design for Manufacturing
Tooling Design and Analysis
Procurement of Materials
Tool Making
Custom Color Matching
Sample Approval & Optimization
Inspection
Packaging
Precision CNC Parts From 1 to Many
RT Prime manages the complexities of CNC Machining from prototype to production.  Our skilled machinists can make milled and turned parts in aluminum, stainless, brass, titanium, mild steel and various plastics.
Specializations:
Design Review
Raw Material Sourcing
CNC Machining in Metal & Plastic
Surface Finishing
Quality Assurance
Packaging
Logistics
Your Source for Custom Metal Extrusions
Our specialists are skilled in tool and die making for custom metal extrusions.  Extrusion is a process whereby metal is pushed through a die under pressure to create a shape. RT Prime produces the tool, extruded profile and manages secondary processes such as machining, surface finishing and mechanical assembly.
Specializations:
Design Review
Tooling Design
Procurement of Tooling & Production Materials
Tool Making
Sample Approval & Optimization
Inspection
Packaging
Logistics
We Take Care of It
Simplify your casting supply chain with RT Prime.  We provide you with quality castings, consistent communication and take responsibility for the full requirement to mitigate your risk.  Switching to RT Prime could be the cost reduction strategy you're looking for.
Specializations:
Design for Manufacturing
Tooling Design
Die Casting
Lost Wax Casting
Gravity Casting
Post Processing & Surface Finishing
Quality Assurance
Your Trusted Manufacturing Partner
We make your internal processes more efficient by managing the complexities of acquiring sub-assemblies overseas.
Specializations:
Assembly document
Training
Sample Approval & Optimization
Inspection
Packaging
Logistics
A Multitude of Finishes are Available
We can achieve the perfect finish for your precision part. With a dedicated team of professionals at your service, you can create the exact look you want.
Specializations:
Anodizing
Plating
EMI / ESD Spray Coating
Powder Coating
Autobody or Wet Painting
Pad or Screen Printing
Sanding & Polishing
Laser engraving
Bead Blasting
Color Matching
The RT Prime Guarantee
Our rigorous quality standards and inspection process are implemented to make sure we catch problems before you do, allowing us to resolve the situation immediately.
Specializations:
A committed staff of experienced quality professionals
Multilingual translation of drawings
Drawing Review
Material hardness testers: Vickers, ASTM, Webster
Granite Flatness tables, testing straightness, flatness, & parallelism
Portable coating gauges for measuring surface finish thickness
Light fastness testing
CMM and Optical Scanning
Certified in-house metal material testing
ISO 9001:2015 certified QMS